Andrea Ball Rudd, compared to a lot of the women on this website, is the kind of girl you wouldn't mind taking home to Mom. Easy on the eyes, nice smile, and doesn't feel the need to kill their children in order to make it onto this site. No, Andrea's actions are textbook "High Crimes," despite being mercifully free from the ravages of intelligence.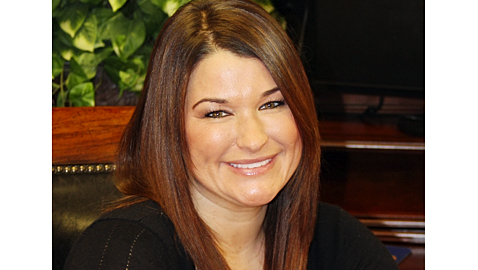 See, Rudd ran a payroll services company. Small businesses sent their tax and insurance information to her for processing. The government was supposed to get their share. Insurance companies, too. And everyone gets along. Except that isn't what happened. No, instead of doing her job, Andrea just kept the money and never made payments. In all, the Knoxville News-Sentinel reports, she racked up $15.8 million to fund her lavish lifestyle.
In that "extravagant spending," the news site notes, "was money Rudd — then Andrea Ball — paid for the lobbying services of the Ingram Group, which is headed up by long-time lobbyist and political strategist Tom Ingram. He ran Gov. Bill Haslam's campaign for governor and served as a paid consultant to Haslam."
About $10.4 million of the "earnings" came from payroll taxes. The remaining $5.4 million was in insurance premiums. Genius until you realize that something like that only works for about as long as it takes for federal/state revenuers and insurance companies to find out they're not getting their money.
To Rudd's credit, she managed to keep the ruse a secret for an astounding five years from 2010 to October 2015 when it all finally came crashing down. Rudd pled guilty in U.S. District Court this week. A sentencing hearing will be held in her near future. We've got a feeling this one is going to come with some jail time.
Of course, the real people who got screwed in all this will be the small business owners and the employees who paid for benefits they didn't actually receive.
(Featured Image: Personal Photo c/o News-Sentinel, linked above)